Toronto Industrial Painting Contractors
 •   Industrial Painters Serving Toronto, the GTA & Southern Ontario
 •   Factories, Warehouses, Manufacturing Plants, Industrial Buildings
 •   Ceilings, Metal Siding, Epoxy Floors, Silos, Garages, Machinery
Induspray is an industrial painting company located in Toronto, Canada. We are professional painters handling large industrial painting and commercial painting projects throughout the GTA and across Southern Ontario including Brampton, Cambridge, Concord, Guelph, Kitchener, Mississauga, Oakville and Vaughan.
Specializing in the repainting and restoration of factories, industrial buildings, warehouses, manufacturing facilities, high-volume spray painting, and metal refinishing — all at exceptionally low prices.
Experts in refinishing and restoring building interiors/exteriors, ceilings, walls, epoxy floor coatings, machinery, silos, tanks, metal siding, parking garages and metal roofs, we're the top choice in Toronto industrial painters.
Have a painting project? Contact us today for expert advice and a free price quote.
We offer these professional painting services: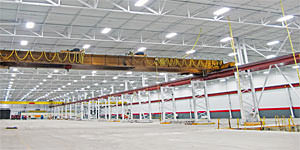 factories, manufacturing plants

metal ceilings, walls, epoxy floors

industrial facilities, warehouses

machinery, equipment, structures

metal siding, silos, storage tanks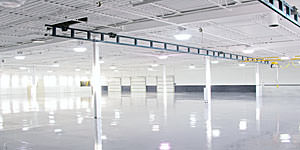 warehouses, storage facilities

commercial buildings, offices

underground parking garages

apartment & condo buildings

arenas, entertainment venues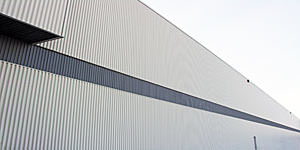 metal buildings, steel structures

window frames, metal roofs

anodized aluminum siding

corrugated steel panels, flashing

steel/metal siding & paneling
LOCATIONS WE SERVICE
We are Toronto industrial painters serving Canadian clients throughout the GTA and Southern Ontario, Canada. Our territory includes: Ajax, Barrie, Belleville, Brampton, Brantford, Burlington, Caledon, Cambridge, Chatham, Concord, Cornwall, Durham Region, East York, Etobicoke, Kitchener, Georgetown, Guelph, Halton, Hamilton. Also Ingersoll, King City, Kingston, Kitchener, London, Markham, Milton, Mississauga, Montreal (Quebec), Newmarket, Niagara Falls, North York, Oakville, Orillia, Oshawa, Ottawa, Peel, Peterborough, Pickering, Richmond Hill. Plus St. Catharines, St. Thomas, Sarnia, Scarborough, Whitchurch-Stouffville, Thornhill, downtown Toronto ON, Unionville, Vaughan, Waterloo, Welland, Whitby, Windsor, Woodbridge, York and more.
ABOUT OUR COMPANY
Induspray is a Toronto industrial painting contractor company offering outstanding industrial painting services. Choose us if you are looking for professional Toronto painters, the top big commercial painting companies, spray painters, recommended Ontario painting contractors, contract painters, cheap painting services, metal refinishing systems or metalizing. Also if you require a large downtown Toronto painting contractor, professional spray painter, airless spray painting service, metal refinishing system, electrostatic painting, metal deck ceiling painters or an industrial building restoration company. We offer free painting cost estimates and painting price quotes.
PROJECTS WE HANDLE
We are experienced in painting, repainting, coating, and restoring: interiors & exteriors, metal deck ceilings, walls, columns, epoxy coated & concrete floors, floor lines, flooring, steel roofs, windows & window frames, extrusions, doors, awnings, office buildings, commercial buildings, warehouses, factories, plants, offices, halls, arenas, convention/conference centers, centres, manufacturing facilities, underground parking garages, oil refineries. Also petrochemical, chemical and power plants, sewage/wastewater and water treatment plants, bridges, high-heat stacks, smokestacks, steel structures, apartment & condominium buildings, manufacturing equipment, machinery and machines. Specialty areas include anodized aluminum siding/panels, secondary containment tanks/areas, factory-painted finishes & coatings, structural steel & metal siding, paneling, storage tanks, silos, and production equipment.
TECHNICAL CAPABILITIES
We possess the full technical capabilities and skills to repaint, refinish, and restore your building interior & exterior, metal deck ceiling, wall, concrete floor, roof, window & window frame extrusion, cladding, door, awning, column, office building, metal-clad commercial building, hall, warehouse, factory or plant. Also your arena, fitness center/centre, manufacturing facility, underground garage, apartment & condominium building, aluminum panels, galvanized corrugated steel siding, factory-painted finish & coating, storage tank and silo. Induspray uses the best paints and coating systems including the latest-technology oil and latex, dryfall, urethane, polyurethane, fluorocarbon, enamel and epoxy coatings and paints. For details, visit our industrial painting services, commercial painting services, and metal/steel painting sections.